The Calm Parenting Course
A child's greatest therapist is their parent.
In this online parenting course, I will help you to be the parent that your child needs.
Are there parts of your child's behaviour or emotions that you'd like to understand and know how to help them with? Perhaps your child can be explosive, or you'd like to know how to help your teenager with anxiety or help them find themselves? Or perhaps you'd like to learn how to be a calmer, less reactive or worried parent?
It's time for peace of mind.
This is my signature parenting programme which runs once a year.
Learn the skills to manage overwhelm and confusion.
The Online Parenting Course helping you to have a happy, calm family life
Join me for this 5 week online parenting course where you will have peace of mind knowing you're doing and saying the right things for a calm and happy family life. Over our 5 weeks together, I will share my eighteen years experience supporting families and help you to shout less, worry less and be the parent, and person, you'd like to be.
What you can expect:
Learn what child development is and the neuroscience of emotional development
Plenty of time to ask questions and get the answers you need to help your child with behaviours and emotions that you can't manage, or don't understand
Deepen your self-care and manage your worries with practical tips and mindfulness for parents
Enhance skills for re-parenting yourself, so that you're less reactive and more responsive
Know how to set boundaries, deal with explosive behaviour and talk so that children will listen without you losing your mind!
Develop your skills for supporting your child's behavioural and emotional development and mental health
Cultivate skills for mindful, gentle and compassionate parent
Suitable for parents of all ages of children
I found this course great. I learned about resilience and how to nurture it in my children. Well worth doing this course.
Here's what previous course participants say about how the calm parenting course has helped them get the answers and peace of mind they were looking for.
What's Involved in this Online Parenting Course?
Over the 5 weeks, I will help you to work through what you find hard, confusing or overwhelming. You will learn how to be the gentle leader in your family and deal with conflict and difficulties with ease.
Here's how we will do that:
The course is hosted through a private app where you have daily access to myself and other course participants – don't be alone with your worries and fears, get the step by step answers to help you parent with ease.
A weekly live session (which will be recorded so you don't miss out if you can't attend) covering all you need to know about child development, creating relationships that last and supporting your child's emotional development.
Each week we will focus on parent self-care – to be able to give, there has to be something to give!
All resources and live sessions are available in the app for you to come back to in your own time
Ask questions whenever you need to and get bespoke answers for understanding your child's behaviour and emotions
Throughout the course you will learn skills for re-parenting yourself so that you're working towards healing your inner child and healing generational trauma so that the emotions passed down the lineage are more helpful.
I had never heard these concepts before. It was kind of mind blowing! Definitely a great parenting course.
The details and how to book your place
Start date:  Tuesday 12th September 2023 at 8pm
Live session dates:
12th September 2023
19th September 2023
We will take a break from live session for a week and use it as an implementation week with lots of support and chat in the app
2nd October 2023
10th October 2023
17th October 2023 (last date)
Session times:  All 8pm.  All live sessions are recorded and supporting information will be in our app
Fee:  €450 – including life-time access to all materials and support from myself for the 6 weeks (bonus implementation week)
Extra information:  We will have an extra orientation-meeting session the week before the course begins
This course is about clarity with what's on your mind and supporting you to help your child through the transitions of their life.
My gifts to you
I want to make sure that you're supported as we go through this course.  To help support you, each participant is gifted a self-care planner (worth €19.99) and a complimentary month in the Calm Parenting Community (worth €60.00) to make sure the support is there when you need it.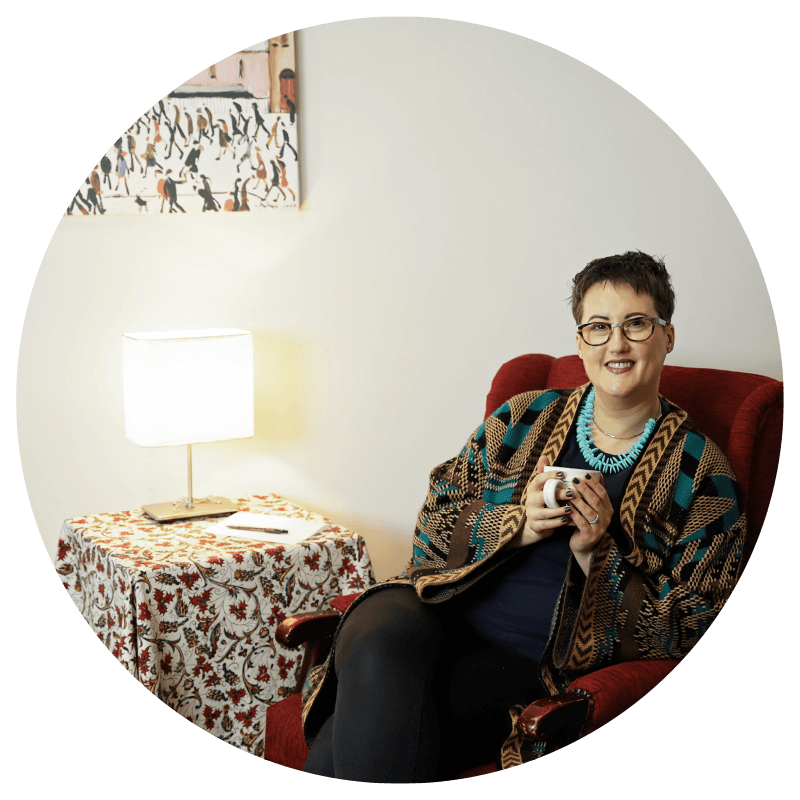 Bethan is a psychotherapist and Mum of 3 whose work has been featured locally, nationally and internationally.  It was becoming a Mum of 3 part that took her on the wildest ride of her life – one that she is still on!
Bethan knows first hand how hard parenting is; all parents go through the same up's and down's and are faced with the same exhausting challenges. Crucially, her expert therapeutic and parenting experience helps support parents so that they're parenting with confidence and the skills to gently lead the family.
Her work with people and families spans 18 years and her expertise are in supporting families to live happy, balanced lives.
Parenting isn't about children; it's about parents and how they respond (rather than react) to their child's development. In this course, you will be supported through the up's and down's of parenting to know what to say and do for them and yourself.
It's a great feeling sitting back knowing you've done your best, and Bethan can't wait to support you to feel this too.
If you have any questions, contact Bethan by email at hello@bethanoriordan.com