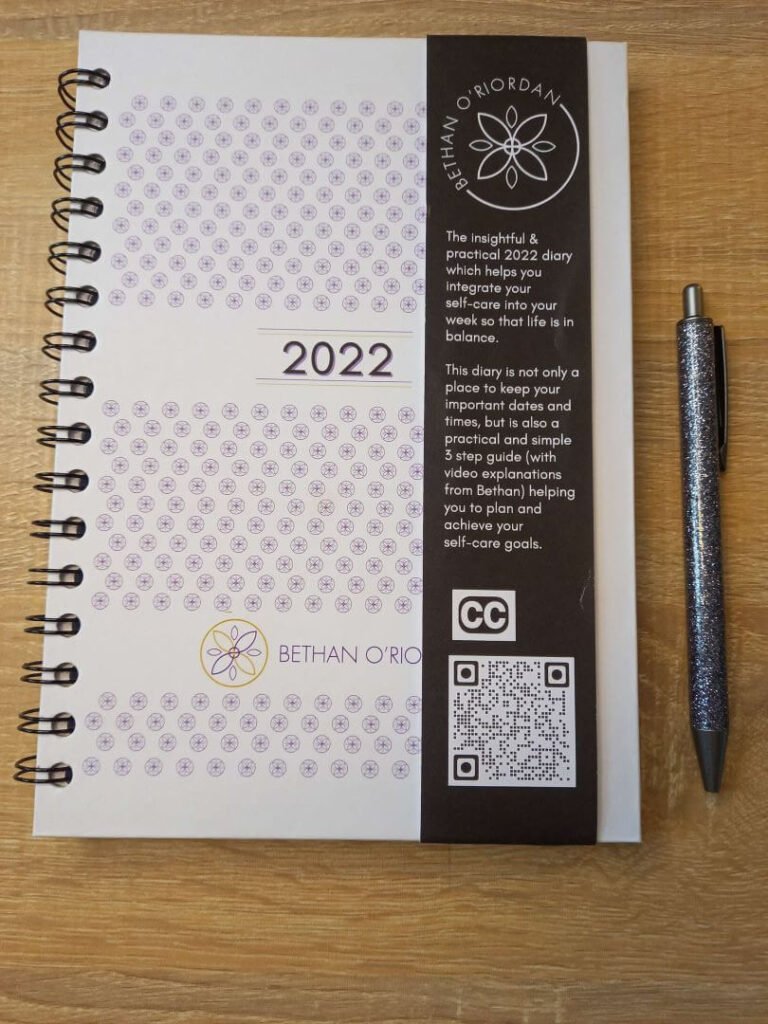 Not enough time for doing the things you'd like to? Want life to be more in balance? Ready to cut through the wellbeing noise? Then grab your 2022 Self Care Diary now!
The Diary isn't only text – there's handy videos from me embedded into QR Codes throughout giving you more tips, inspiration and motivation to make you #1 in your life.
Remember that when you're #1 your at your very best to yourself and those around you.
Created and printed in Cork, fully recyclable and delivery within Ireland in 2-3 working days.